Springs Church is ONLINE! Make sure you follow us on Facebook, Instagram and subscribe to our YouTube Channel for updates.
We're so excited that we can now meet in person! If you'd like to join us, please check out our REGATHERING page. However, we totally understand if you're not ready. We want you to know that you are loved and valued, and we are here for you. We'll be continuing our Online Services, and you can find them on our YouTube page by following the link below: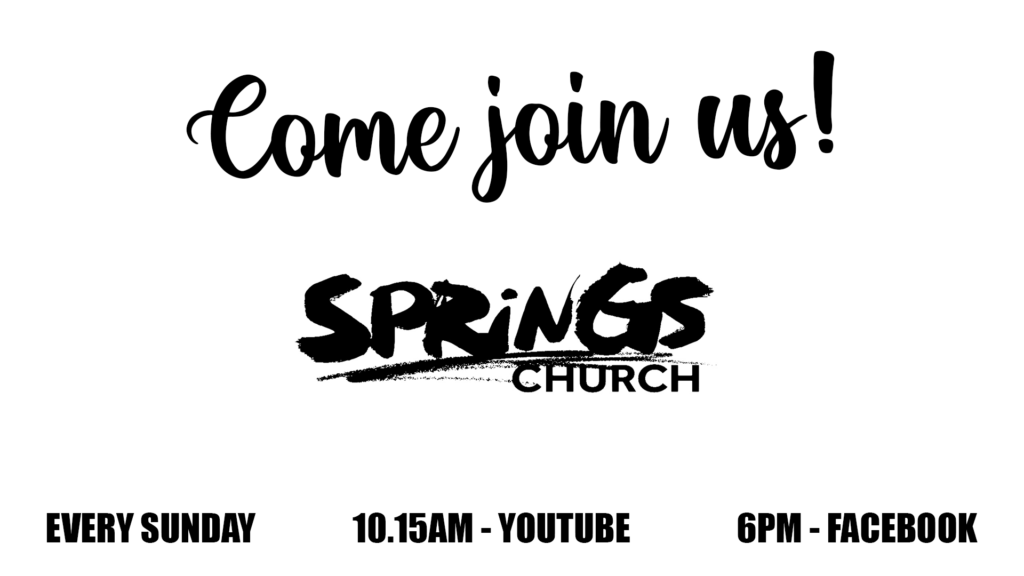 Every Sunday, 10.15am on our YouTube page or on Facebook at 6pm.
We're still going with our podcasts too! So if you'd rather listen to the preaches on your travels, check out our SoundCloud page below: