GNZ is Springs Church's Youth Ministry for young people aged 11-18. We exist to advance the Christian message to all young people, inviting them into a real, life-changing faith in Jesus, inspiring them to love God and love people. Our vision is to see young people in our local community transformed by the power of Christ, connected with the local church, and impacting their world for Him!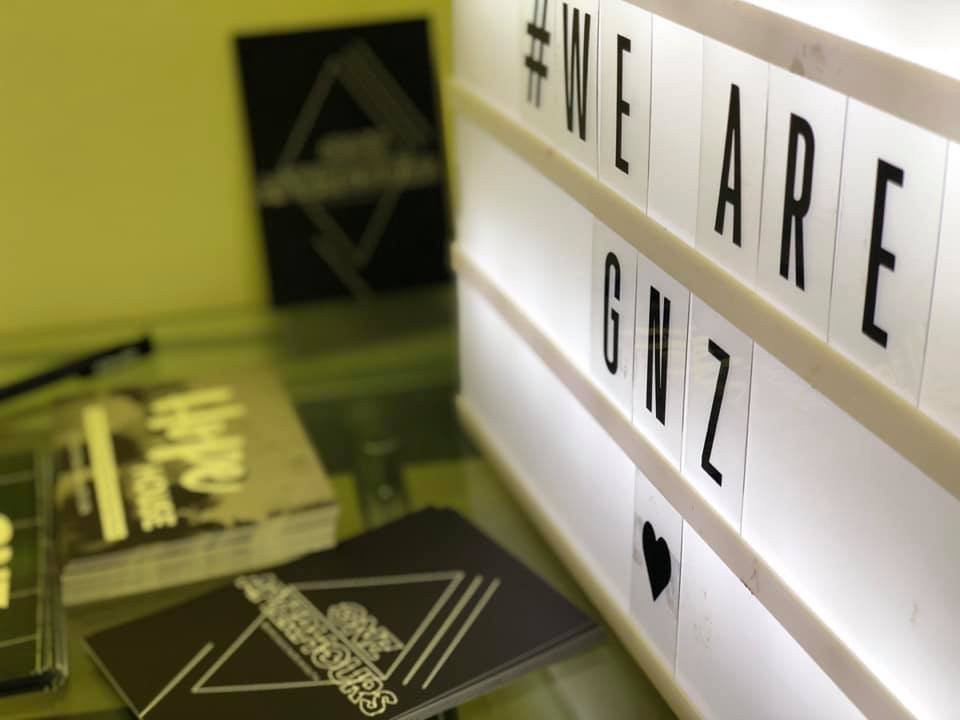 We're now able to meet in person again! You can stay up to date with everything that's happening via our GNZ Instagram.
YOUTH SMALL GROUPS: EVERY SUNDAY
Every Sunday we run a small group for young people aged 11-18. We're currently meeting 6-7.30pm at Hope House.
This group is perfect for any young person who already has a faith in Jesus and wants to deepen their relationship with Him or anyone who is curious to find out more about Jesus. We spend time chatting and playing games together and then open up the bible and unpack what it says together.
GNZ SUMMER SESSIONS: EVERY OTHER FRIDAY
This year we will be running sessions all summer! Spaces are limited so please book in for each activity by messaging Sarah on 07394 862794.
Friday 25th June: Pizza Making at Hope House 7-9pm
Friday 9th July: Quiz Night at Hope House 7-8.30pm
Friday 23rd July: Creative Workshop at Hope House 7-8.30pm
Friday 6th August: Challenge Academy Baggeridge High Ropes and Zipwire – Drop Off: 2.15pm/ Pick up:4.45pm £20 payment before 23rd July.
Friday 20th August: Wide Games at Abbey Street Park 7-8.30pm
Friday 3rd September: Baking at Hope House 7-8.30pm
LIMITLESS FESTIVAL 2021- GATHER/PRAY/GO
Friday 6th and Saturday 7th August 2021 at Hope House followed by a day of mission on Monday 9th August!
GATHER: After so long being apart, the start of Limitless Festival 2021 is designed to help youth groups reconnect. Including a visit to Baggeridge High Ropes and Zipwire!
PRAY: The coronavirus pandemic may have prevented us from meeting, but it does not prevent the kingdom of God from advancing! That's why we'll be spending time praying creatively for a move of God in our community!
GO: Now that we have gathered together and prayed together, it's time to GO together! We'll be taking a step out into our local community.
GNZ FIVE-A-SIDE: EVERY TUESDAY DURING TERM TIME
Come and join us for a game on Ellowes Hall School Astro Pitches every Tuesday night (during term time) between 6-7pm.
KEEP IN TOUCH!
GNZ youth leaders are always available and would love to hear from any parents or young people who are struggling, or would just like to catch up! Young people can get in touch via our GNZ Instagram @springschurchyouth
We are currently making plans for GNZ from September onwards and look forward to sharing these with you very soon! You can keep up to date with what we're up to by following us on Instagram @springschurchyouth or contact our Youth Leader Sarah Owen at sarahowen@springschurch.co.uk