Due to COVID-19, all Hope House face-to-face meetings and activities are postponed until further notice. However, we are moving ONLINE! Please keep in touch with all that is going on via our Facebook Page. If you're worried about anything, or need help during this time, please see the below image and get in contact with us!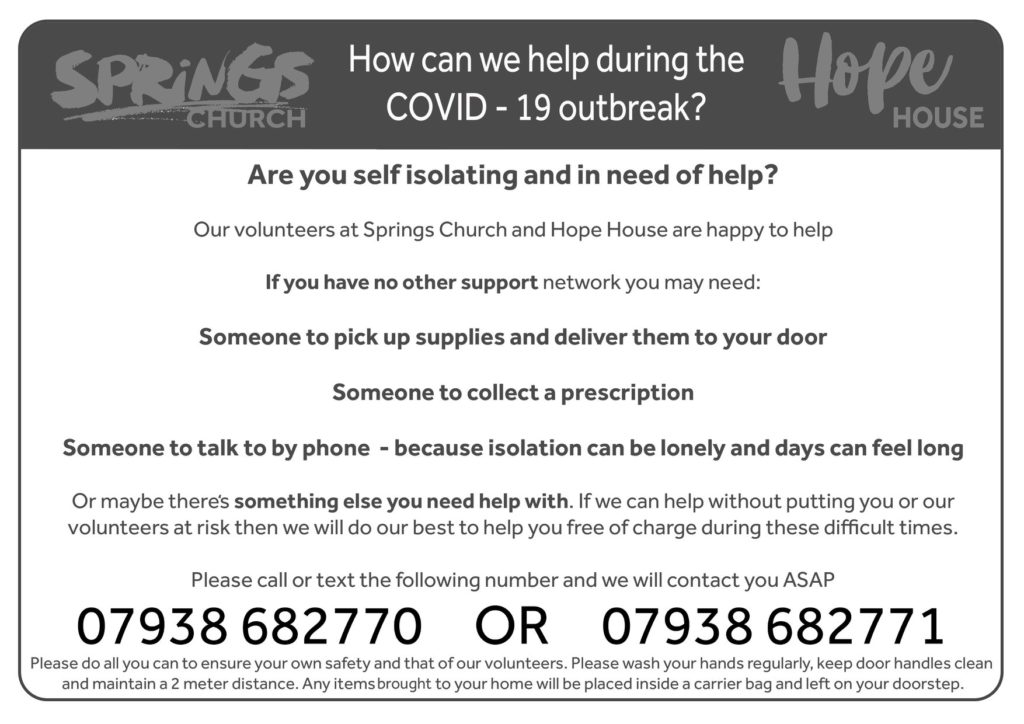 Hope House is the community HQ of Springs Church! Our community building is in the heart of Gornal and based at 7 Zoar Street.
Our community team offer various services to help the community such as Debt Relief, Eat Well For Less and School Uniform swap shop.
Every Monday and Tuesday, 9am-2pm, we have free drop in sessions for you to come and have a chat, have a free tea/coffee and slice of cake! We'd love to see you!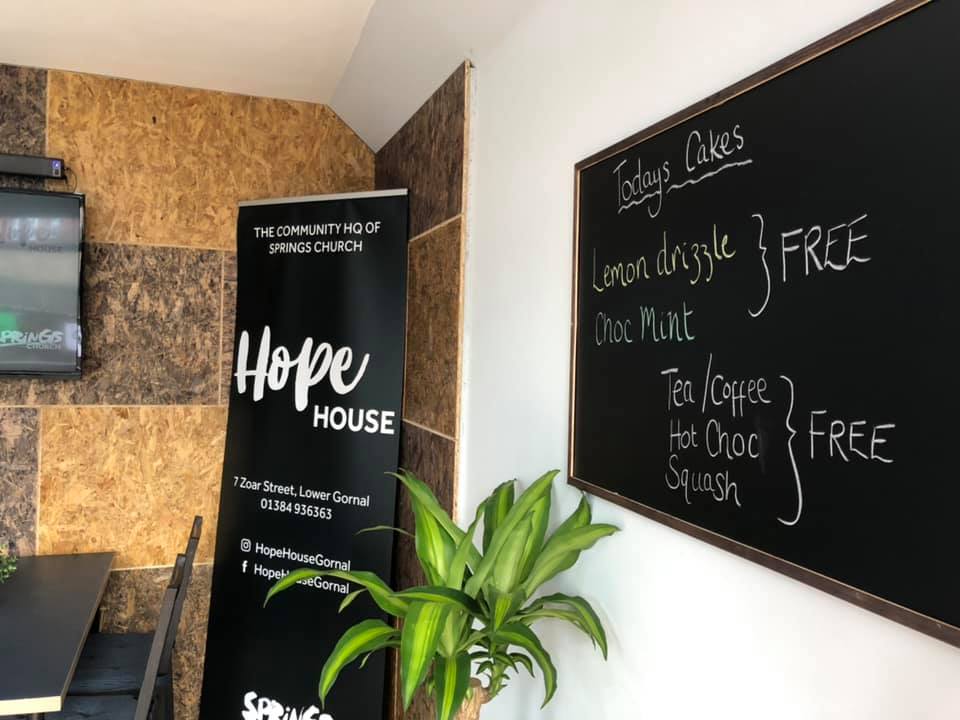 For more information please visit our Facebook Page or contact our Community workers Maggie Harris and Emma Sealey.