Hey! We are so excited to begin gathering together to pray on Wednesday 7th April. It'll be so good to spend time together physically in the presence of God.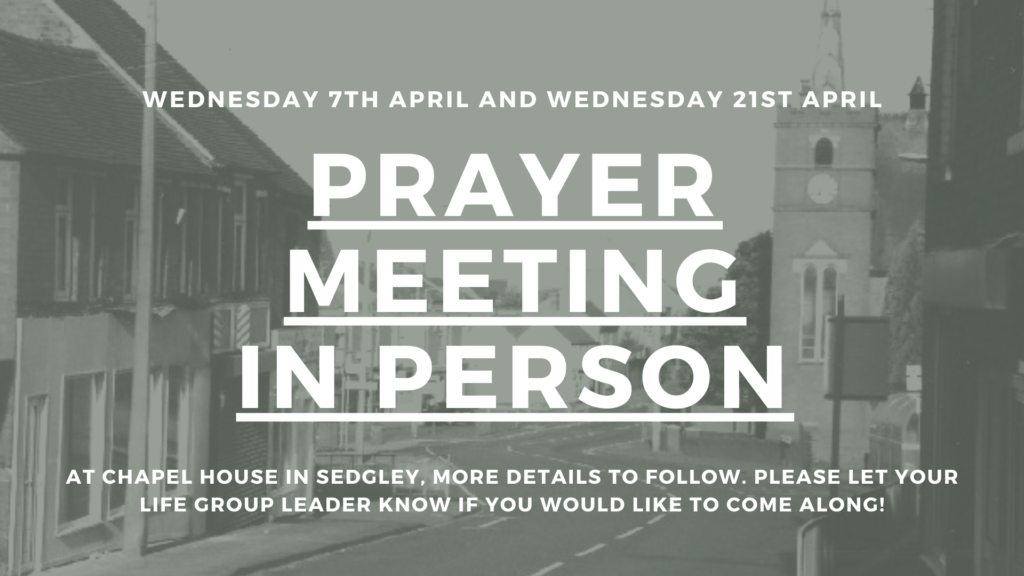 We'd LOVE you to join us! So make sure you book in with your Life Group Leaders on Monday 7th April and let them know if you'll be there!
There will be two time slots available: 7.30-8.15 and 8.30-9.15. Your Life Group leader will let you know the venue, plus which time slot is available for you! We can't wait to gather together.
Can't make it in person or would rather pray with us virtually? Not a problem!
Keep an eye on your emails on Wednesday 7th April for the zoom link! If you're not on our mailing list and would like to be, fill in the form below and let us know! We'll make sure you're added right away!